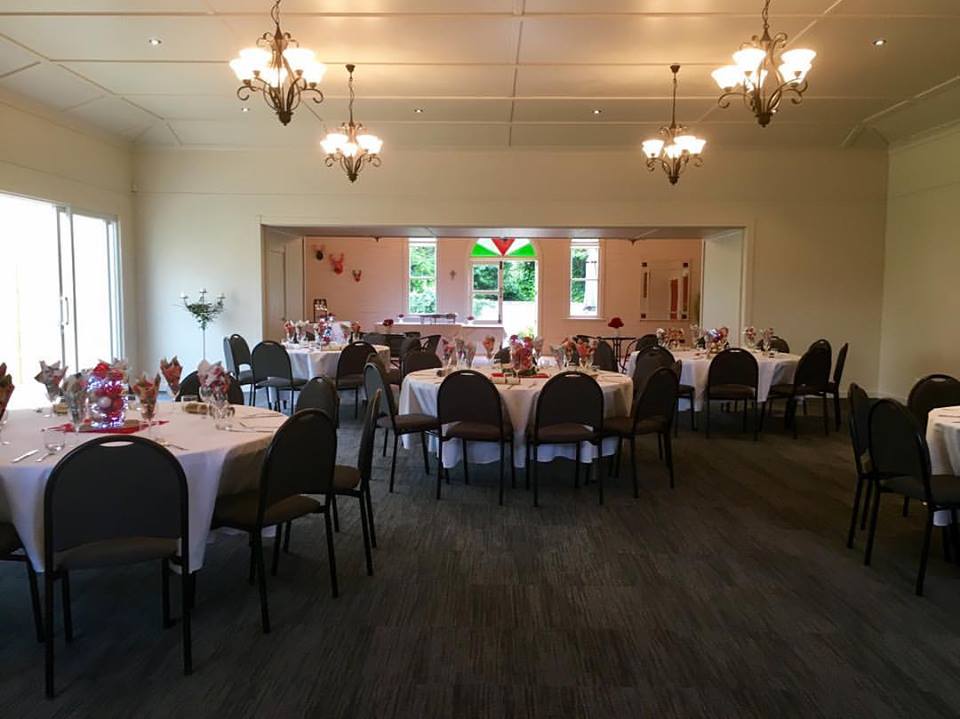 13 Dec

Exciting Times Ahead For Tairoa Church Hall

Tairoa Lodge's expansion to the popular function venue, Tairoa Church Hall is up and running! Increasing seating capacity for the Church Hall has been on the cards for sometime and the decision was made earlier in the year to proceed with this major project.
"It was essential that the expansion was completed for the Twenty Sixteen Christmas Season and Twenty Seventeen Wedding and Summer Season and we are excited with the options, a larger space and increased seating capacity now provides for our clients." – Linda Morrison
The extension was designed and purpose built to fit with the original Church Hall and to ensure that the two spaces integrated together seamlessly. It was vital to keep the original Church Hall space the way it has always been. Therefore, sliding doors were installed to separate the two spaces when necessary. The new area can cater for 120 guests seated and includes a dance floor, an extended kitchen, portable bar, outside decking, additional bathrooms and storage area. It was crucial to keep the decor and colour palette neutral to allow the Tairoa team to decorate in many different formats and colour schemes for our clients.
Linda and Steve would like to thank the local Hawera businesses who have been involved with this project to ensure the deadlines were met and that the new space was ready in time. They are extremely happy with the overall outcome of the new build and said that the Tairoa team looks forward to hosting you in the future!